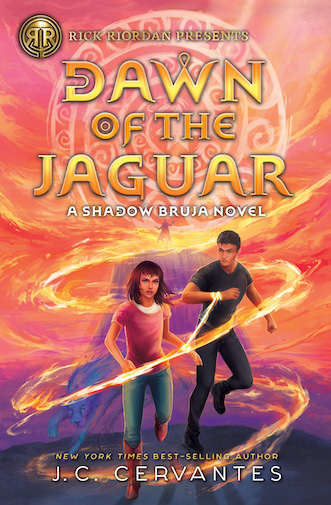 Best-selling author Rick Riordan presents the breathtaking finale to J. C. Cervantes's Maya-inspired Shadow Bruja duology, in which Ren makes a bargain for her life.
Shadow bruja Ren Santiago was relentlessly pursued by the evil Aztec Lords of Night, who claimed that she was destined to be their queen, a destiny she wasn't willing to accept. So she chose death instead.
Too bad death wasn't the answer to her problems. Ren soon realizes she must return to the land of the living to make things right. Unfortunately, that means negotiating with Ixtab, queen of the underworld. Ixtab offers her ten days aboveground in exchange for the discarded crown of jade and shadow. If Ren fails, she will return to the darkness for eternity. Ren agrees, knowing full well that she also has to save her friends Marco, Monty, and Edison and, while she's at it, put those pesky Lords of Night back to sleep forever.
The only problem is, Ren lost her shadow magic and time rope when she lost her life. How will Ren manage to accomplish what feels impossible? The answer lies not in manipulating shadows or time, but in recognizing the awesome power that has always been inside her.
J. C. Cervantes's trademark humor, incredibly high stakes, fascinating characters, and shocking plot twists are on full display in this epic conclusion of an unputdownable duology.
coming October 10, 2023
Praise for Dawn of the Jaguar

This volume sizzles with madcap fun, interweaving icons and figures from Mayan and Aztec mythology with dizzying results. The author excels at making these gods and goddesses cool and familiar. In the second half, many truths kept from Ren fall into fabulous place, spiraling into an exciting cliffhanger. This duology opener is accessible to readers who are new to this world. An engrossing, god-filled delight."
– Kirkus
Press for Dawn of the Jaguar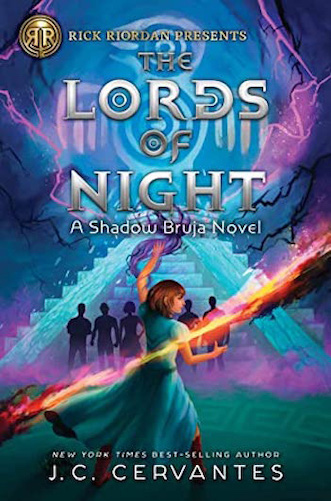 Fourteen-year-old Renata Santiago is the most powerful godborn of them all, a bruja with the ability to manipulate shadows and a magical rope that controls time.
Ren is also a girl with ordinary hopes and dreams. She's always been convinced that there's a connection between aliens and the Maya civilization, and she wishes her blog about extraterrestrial activity would garner more respect.
When Ren receives an email about a possible alien sighting in Kansas, she thinks it could be her chance to prove her theory. It could also mean that the cinco—five renegade godborns—are up to no good. Soon Ren finds herself embroiled in a quest to prevent the troublemakers from awakening the nine Aztec Lords of Night and overthrowing the Maya gods. None of Ren's usual friends are available to help, including her bestie Ah Puch, the god of death, so Ren has no choice but to team up with two strangers: Edison, a teen demon hybrid, and Montero, an eleven-year-old Aztec hunter. Will this oddball trio have what it takes to succeed? This isn't just another challenge. It could well be an impossible one that leaves Ren questioning her very existence.
Praise for The Lords of Night

This volume sizzles with madcap fun, interweaving icons and figures from Mayan and Aztec mythology with dizzying results. The author excels at making these gods and goddesses cool and familiar. In the second half, many truths kept from Ren fall into fabulous place, spiraling into an exciting cliffhanger. This duology opener is accessible to readers who are new to this world. An engrossing, god-filled delight."
– Kirkus
Press for The Lords of Night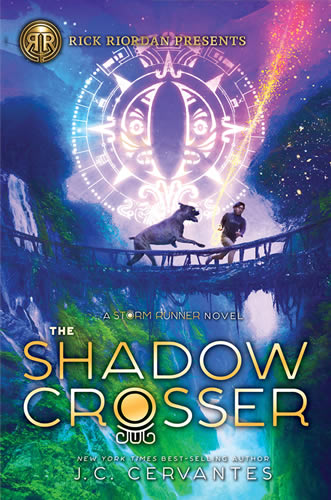 THE SHADOW CROSSER is a tale of mystery, magic, and mayhem featuring gods from both Maya and Aztec mythology.
Zane Obispo has been looking forward to his training at the Shaman Institute for Higher Order Magic, and not only because it means he'll be reunited with his best friend, Brooks. Anything would be better than how he has spent the last three months: searching for the remaining godborns with a nasty demon who can sniff them out (literally). But when Zane tracks down the last kid on his list, he's in for a surprise: the "one" is actually a pair of twins, and they're trying to prevent a mysterious object from falling into the wrong hands.
After a shocking betrayal, Zane finds himself at SHIHOM sooner than expected. Even more shocking is the news that the Maya gods have gone missing. The bat god, Camazotz, and Ixkik' (aka Blood Moon) have taken them out of commission . . . and the godborns are their next target. The only thing the villains need now? The object that the twins possess.
Zane knows the godborns aren't strong enough yet to stand up to Zotz, Ixkik', and their army. There might be a way to save the gods, but it involves locating a magical calendar that can see across time and space . . . not to mention traveling more than thirty years into the past.
In The Shadow Crosser, Zane and his friends embark on their most treacherous mission yet–a mission that, with one blunder, could change history as we know it, and worse, destroy the universe.
Praise for The Shadow Crosser

Action-packed and entertaining."
– Kirkus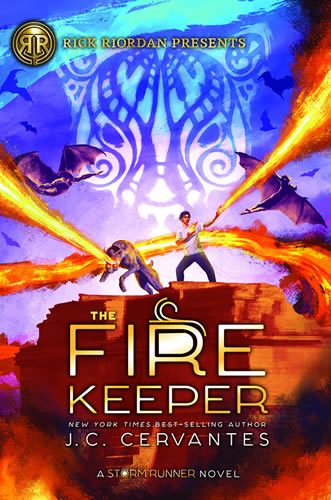 Zane Obispo's new life on a beautiful secluded tropical island, complete with his family and closest friends, should be perfect. But he can't control his newfound fire skills yet (inherited from his father, the Maya god Hurakan); there's a painful rift between him and his dog ever since she became a hell hound; and he doesn't know what to do with his feelings for Brooks. One day he discovers that by writing the book about his misadventures with the Maya gods, he unintentionally put other godborn children at risk. Unless Zane can find the godborns before the gods do, they will be killed. To make matters worse, Zane learns that Hurakan is scheduled to be executed. Zane knows he must rescue him, no matter the cost. Can he accomplish both tasks without the gods detecting him, or will he end up a permanent resident of the underworld?
In this cleverly plotted sequel to The Storm Runner, the gang is back together again with spirited new characters, sneaky gods, Aztec royalty, unlikely alliances, and secrets darker than Zane could ever have imagined. Secrets that will change him forever.
Praise for The Fire Keeper

Cervantes has written an excellent sequel that doesn't fall short, gearing readers up for big battles in the future. The story's cast has grown considerably, but the characters are all distinct and relatable in their own ways. Don't miss it if you like gods and monsters."
– Booklist

A fast-paced addition to a solid middle grade series whose mythological roots are sure to satisfy fans of the first book."
– School Library Journal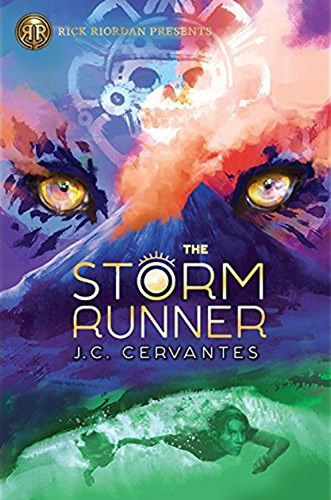 A contemporary adventure based on Maya mythology from Rick Riordan Presents!
Zane Obispo spends every day exploring the sleeping volcano in his backyard. "The Beast," as he calls it, is the one place where he can escape other kids, who make fun of him because he has a limp and walks with a cane. But his life is about to be turned upside down.
Feisty heroes, tricky gods, murderous demons, and spirited giants are just some of the pleasures that await in this fresh and funny take on Maya mythology, as rich and delicious as a mug of authentic hot chocolate.
Read about the NYT bestselling book, THE STORM RUNNER, released from Disney-Hyperion, Rick Riordan Presents, Sept. 18, 2018 here and here.
The Storm Runner is available in:
Turkey (Dogan), Romania (Art), Spain (RBA Libros), Germany (Ravensberger), Indonesia (Noura), Vietnam (Le Chi Culture and Communication), Poland (Galeria Ksiazki), Russia (AST)
Press for The Storm Runner

Quiz – Which Maya god are you most like?
In The Storm Runner by J.C. Cervantes, Zane Obispo is sick of being called names because of his limp: Sir Limps a Lot…McGimpster…Uno (you know, for his one good leg). What he doesn't know, though, is that this "hindrance" is actually a sign of something amazing—and something much bigger than him..
Soon enough, Zane finds himself thrust into an adventurous world full of demons, giants and Maya gods. In the midst of all the madness, he must figure out where he fits in—and what it really means to be a Storm Runner.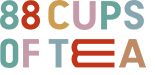 Letting the Ghosts In by J.C. Cervantes
I know a thing or two about ghosts.
You might have another name for them, but in my family, they are the incessant whispers, the inspiration that strikes, the gut feeling telling us to go right or left, the muse that smiles over our shoulders and points us to the creative well. They are also the voices of doubt and fear. I haven't always welcomed the latter ghosts.
And I didn't like much of what they had to say after my first book sold. Things were easy that first go around. So easy that I actually thought that once you got published you always got published.
I couldn't have been more wrong.

An Interview with J.C. Cervantes
The Storm Runner, which releases tomorrow, is the first book inspired by Latinx culture under the new Disney imprint Rick Riordan Presents. As in Rick Riordan's many other series, it features a pre-teen who gets pulled into adventures with various gods and mythological creatures. I was able to talk to J.C. Cervantes about her process writing the book and what it's like to be part of the Rick Riordan Presents team.
Accolades for The Storm Runner
2021 New Mexico Land of Enchantment Reader's Choice Lizard Award
Louisiana Young Readers' Choice Awards Nominee
2018 Cybils Award, Elementary, Middle Grade Speculative Fiction Nominee
Barnes and Noble Best Young Reader Books of 2018
Barnes and Noble Favorite MG Science Fiction and Fantasy Top Ten Books of 2018
Amazon Best Children's Books of the Month, Sept 2018
Lone Star Reading List 2019
Off the Beaten Path Best Books of 2018
Praise for The Storm Runner

Cervantes wastes no time getting right into the action, and her conversational tone and suspenseful pacing will keep the pages turning as the tension escalates and the characters face deepening stakes. A rip-roaring adventure."
– Booklist Starred Review

Fantastic and villainous creatures from Mayan folklore combine with clever, realistic, and heartwarming characters. A page-turning and well-written trip into the world of Mayan mythology."
– School Library Journal Starred Review

The high stakes will grab kids who just want to turn pages as quickly as possible. Zane's incredibly appealing kid voice and wry internal interjections make him easy to root for."
– Kirkus Reviews

J. C. Cervantes is about to take you on a trip you will never forget, through the darkest, strangest, and funniest twists and turns of Maya myth. You will meet the scariest gods you can imagine, the creepiest denizens of the Underworld, and the most amazing and unlikely heroes who have to save our world from being ripped apart."
– Rick Riordian

The Storm Runner takes us on a wild thrill ride through the Southwest, Los Angeles, and the spirit realm amidst all night diners, delicious cups of hot chocolate, and Maya deities. A terrific read leading to an explosive page-turner of a finale."
– Daniel José Older, New York Times best-selling author of Shadowshaper

A perfect storm of inspiring heroes, surprising twists, and some seriously scary monsters. This hilarious, expertly plotted adventure keeps you racing through the pages and leaves you desperate for the next book (and craving a steaming mug of hot chocolate."
– Shannon Messenger, New York Times best-selling author of the Keeper of Lost Cities series and the Sky Fall series

The Storm Runner is brilliant, exhilarating, and funny. Its pages will in your hands, and Zane Obispo and the Maya gods will keep you up at night terrified and delighted! But beware, this book might reveal your own hidden magic."
– Francisco X. Stork, author of Marcelo in the Real World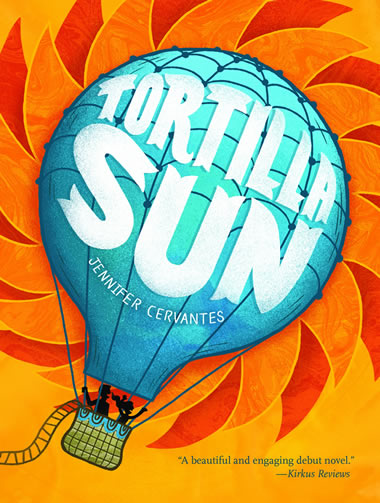 When twelve-year-old Izzy spends the summer in her Nana's remote New Mexico village, she discovers long-buried secrets that come alive in an enchanted landscape of majestic mountains, whispering winds, and tortilla suns. Infused with the flavor of the southwest and sprinkled with just a pinch of magic, readers are sure to find this heartfelt story as rich and satisfying as Nana's homemade enchiladas.
Press for Tortilla Sun

My Writing And Reading Life
J.C. CERVANTES is the author of Tortilla Sun, which was called "a beautiful and engaging debut" by Kirkus, an "imaginative, yet grounded novel" by Publishers Weekly, and "lean and lightly spiced with evocative metaphor" by School Library Journal. Tortilla Sun was a 2010 New Voices pick by the American Booksellers Association and it was named to Bank Street's 2011 Best Book List.
Accolades for Tortilla Sun
New Mexico Book Award
Zia Book Award
New Voices Pick American Booksellers Association
Praise for Tortilla Sun

[A] strong debut….Cervantes fills her story with mystical possibilities– talking with spirits, hearing what the wind whispers, gathering powerful herbs by moonlight–but also with the inescapable realities of illness, death, and mourning. The result is an imaginative yet grounded novel."
– Publisher's Weekly

Cervantes's first novel is rich with local color-both physical landscapes and traditional spiritual beliefs."
– Booklist

Cervantes evokes the beauty of the setting and develops a memorable cast of characters, brought to life through Izzy's heartfelt narration. A beautiful and engaging debut novel."
– Kirkus Reviews
Stay tuned for some of my new projects:
Sign up for the mailing list