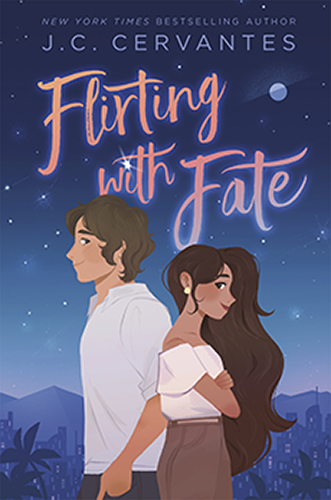 Jane the Virgin meets The Sisterhood of the Traveling Pants in New York Times bestselling author J. C. Cervantes's charming, romantic YA debut. 
Ava Granados will never forgive herself for being late to her beloved Nana's deathbed. For generations, blessings have been passed to the women in her family upon death, but due to a freaky flash flood that left Ava in a fender bender with a mysterious boy, she arrived seconds too late to for Nana's blessing—instead, all she gets is the wash of regret on her sisters' faces.
Until Nana pops up with a challenge from beyond the grave. As it turns out, Nana did give Ava a blessing, but it missed, landing with the boy from the night of the storm. If Ava can't straighten out the mistake, Nana will linger as a ghost forever, which she's not exactly excited about. To help her on her quest, Ava will have her two older sisters and Nana's rather bumbling spiritual guide, Medardus, who is, of all things, the patron saint of teeth.
For solitary Ava, being asked to befriend some random boy is the last thing she wants to do. She's gotten along just fine being wary and protecting her heart; keeping people at a distance is a great way to ensure no one ever hurts you. But as Ava and the gang embark on their mission to retrieve Nana's blessing, she starts to wonder if what she might gain by getting close to thunderstorm boy is worth the risk.
Coming April 19, 2022 | Read an excerpt

Cervantes Closes Double at Auction
Praise for Flirting with Fate

A captivating romance and a heartfelt adventure at its core, mixed in with the magical tendencies of fate… A must read!" – Alex Light, bestselling author of The Upside of Falling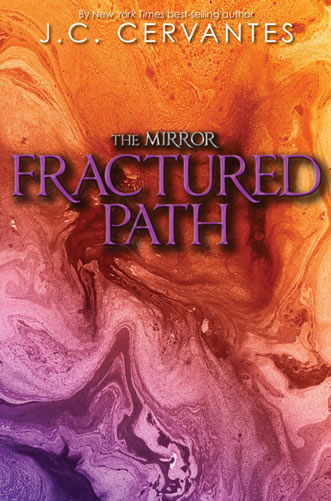 fractured path
book 3 in the mirror quartet
A magical heirloom—a devastating curse—follow one family over several generations.
1965—San Francisco, California
The 1960s are bursting with music and movement and love in San Francisco, perfect for a budding artist like Blake. Unfortunately, she feels barred from the art world by both her gender and her multi-racial heritage, making it tough to land an internship that could put her on the map. That, plus the fact that Blake's family has been notoriously riddled with bad luck, makes her feel like she can't catch a break. Things only get worse when Blake starts to have ominous, confusing visions that grow stronger and more frequent, prompting Blake's aunt and uncle to tell her about a long-lost family heirloom that could be the key to everything. Fueled by the ambiguous clues in her visions, Blake sets out on a journey through the city to retrieve her ancestors' legendary mirror. But Blake is not the only one looking for it. Soon she must attempt to unleash her own dormant powers . . . or else risk all she holds dear.
*Note: Cover Not Final and Subject To Change *
Coming in 2022 | More about The Mirror Quartet

Disney to Debut Multiple-Author YA Series
Disney Hyperion reveals today its fall launch of The Mirror, a young adult fairy tale series featuring a quartet of authors, locales, and historical eras. Centering on an intricate family curse—and a magical mirror—the multi-generational series starts up in October with Julie C. Dao's Broken Wish, set in 1800s Germany. Following a nine-month publishing plan, The Mirror will continue with Shattered Midnight by Dhonielle Clayton (July 2021), unfolding in 1920s New Orleans; Fractured Path by J.C. Cervantes (Apr. 2022), which transports readers to San Francisco in the 1960s; and L.L. McKinney's Splintered Magic (Jan. 2023), set in New York City during the early 2000s.
Stay tuned for some of my new projects:
Sign up for the mailing list
J.C. Cervantes
New York Times best-selling author
Copyright © 2021 All Rights Reserved
Privacy Policy