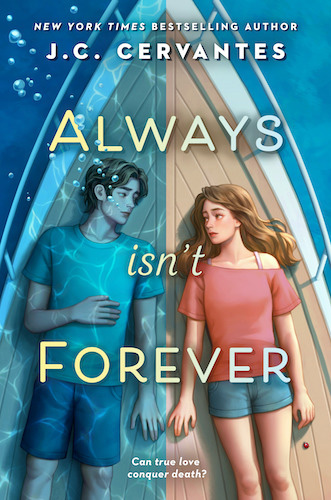 From New York Times bestselling author J.C. Cervantes comes a sparkling, unforgettable YA romance, perfect for fans of You've Reached Sam.
Best friends and soul mates since they were kids, Hart Augusto and Ruby Armenta were poised to take on senior year together when Hart tragically drowns in a boating accident. Absolutely shattered, Ruby struggles to move on from the person she knows was her forever love.
Hart can't let go of Ruby either…. Due to some divine intervention, he's offered a second chance. Only it won't be as simple as bringing him back to life—instead, Hart's soul is transferred to the body of local bad boy.
When Hart returns to town as Jameson, he realizes that winning Ruby back will be more challenging than he'd imagined. For one, he's forbidden from telling Ruby the truth. And with each day he spends as Jameson, memories of his life as Hart begin to fade away.
Though Ruby still mourns Hart, she can't deny that something is drawing her to Jameson. As much as she doesn't understand the sudden pull, it can't be ignored. And why does he remind her so much of Hart? Desperate to see if the connection she feels is real, Ruby begins to open her heart to Jameson—but will their love be enough to bridge the distance between them?
Out now
Praise for Always Isn't Forever
Press for Always Isn't Forever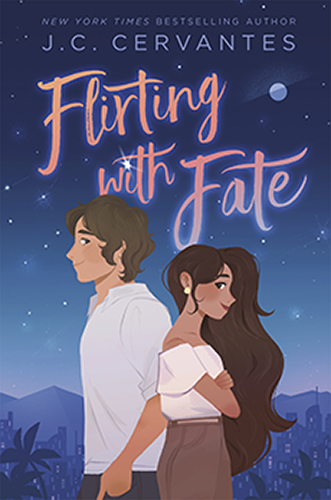 Jane the Virgin meets The Sisterhood of the Traveling Pants in New York Times bestselling author J. C. Cervantes's charming, romantic YA debut. 
Ava Granados will never forgive herself for being late to her beloved Nana's deathbed. For generations, blessings have been passed to the women in her family upon death, but due to a freaky flash flood that left Ava in a fender bender with a mysterious boy, she arrived seconds too late to for Nana's blessing—instead, all she gets is the wash of regret on her sisters' faces.
Until Nana pops up with a challenge from beyond the grave. As it turns out, Nana did give Ava a blessing, but it missed, landing with the boy from the night of the storm. If Ava can't straighten out the mistake, Nana will linger as a ghost forever, which she's not exactly excited about. To help her on her quest, Ava will have her two older sisters and Nana's rather bumbling spiritual guide, Medardus, who is, of all things, the patron saint of teeth.
For solitary Ava, being asked to befriend some random boy is the last thing she wants to do. She's gotten along just fine being wary and protecting her heart; keeping people at a distance is a great way to ensure no one ever hurts you. But as Ava and the gang embark on their mission to retrieve Nana's blessing, she starts to wonder if what she might gain by getting close to thunderstorm boy is worth the risk.
Out Now | Read an excerpt
Praise for Flirting with Fate

With playful banter, well-drawn intergenerational familial relationships, and a delightfully atmospheric meet-cute, Cervantes's romantic tale will charm readers in search of a little magic."
– Publishers Weekly

This novel will especially resonate with any young person whose formative years have been paved with stories of fierce and industrious ancestors…An original twist on the modern fairy tale amplified by sisterly affection and poignant sense of place." – Kirkus Reviews

A stirring romance where the magic is rooted in the relationships among the characters." – Booklist

…a gentle slice-of-life read that would likely find an audience with readers of Nina Moreno's Don't Date Rosa Santos." – BCCB

I dare anyone to read this book without a ginormous grin on their faces. Warmth, humor and enchantments bursts off the page, and the colorful characters of the Granados family crackle to life with Cervantes's signature wit, aching empathy and enviable flair for whimsy." – Roshani Chokshi, NYT bestselling author of The Gilded Wolves Trilogy

Engrossing and enchanting, Cervantes' YA debut glows with magic on every page, entwining the mysteries and joys of family with utterly delightful romance in the Los Angeles hills. A sweet, spellbinding read." – Emily Wibberley & Austin Siegemund-Broka, authors of What's Not To Love

Flirting With Fate is an epic celebration of destiny, a heartwarming ode to sisterhood, and the sweetest love story. The swoony romance and hilarious magical hijinks will leave you grinning wildly and wishing you were a Grandos sister!" – Angela Velez, author of Lulu & Milagro's Search For Clarity

Flirting with Fate is a sweet, summery romance infused with a touch of magic. Filled with strong bonds between sisters and between generations, this tale of love, fate, and family will warm your heart." – Hannah Reynolds, author of The Summer of Lost Letters

A captivating romance and a heartfelt adventure at its core, mixed in with the magical tendencies of fate… A must read!" – Alex Light, bestselling author of The Upside of Falling
Press for Flirting with Fate

Best-selling author Jennifer Cervantes to sign her latest offering
Time Magazine, Parade and Buzzfeed have all named "Flirting with Fate" one of the most anticipated books of 2022, and the writer lives right here in Las Cruces.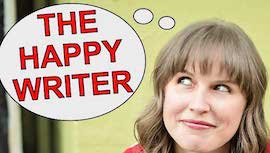 Marissa Meyer of The Happy Writer Podcast Talks to JC About Flirting With Fate
Rejection! Impostor Syndrome! Writer's Block! Writing can be a tricky business.
In this podcast, Marissa Meyer interviews authors on how we can overcome various obstacles and bring more joy to our writing process.

Do! Judge A Book By Its Cover Issue 146: Young Adult Contemporary
 After exploring the illustrated cover trend in last week's contemporary adult edition of Do! Judge A Book By Its Cover, I was excited to see its influence in books aimed at a young adult audience, and I was not disappointed. I found so many stunning, illustrated young adult contemporary book covers, in fact, that I've had to split the collection into two separate posts, so if you enjoy the selection here today, be sure to keep your eye out for a second post featuring the same genre in the near future!

2022 Titles By/For/About Latinx!!
 Ava Granados will never forgive herself for being late to her beloved nana's deathbed. But due to a flash flood that left Ava in a fender bender with a mysterious boy, she missed her grandmother's mystical blessing—one that has been passed between the women of her family upon death for generations. 

Your Guide to Spring 2022 YA Books: April to June
 Ava Granados will never forgive herself for being late to her beloved nana's deathbed. But due to a flash flood that left Ava in a fender bender with a mysterious boy, she missed her grandmother's mystical blessing—one that has been passed between the women of her family upon death for generations. 

April Is Here To Shower You With 10 Excellent Books
We love a good romance novel here at Nerdist. And if you add something a little magical? Then we're hooked. Flirting with Fate delivers both with aplomb as Cervantes delights with her swoony YA debut. When an unexpected Santa Monica storm delays Ava Granados from making it to her beloved grandmother's death bed, her life is turned upside down. Not only did she not get to say goodbye, but the blessing her grandma was meant to bestow on her went to another. Now Ava has to reconnect with a handsome (almost) stranger and fate has plans for them both.

13 Latinx Books Out This Year That You Need To Read
A sweet, fun, and lively YA romance, bestselling author J.C. Cervantes' Flirting With Fate is about a girl who gets into a car accident on the way to her grandmother's deathbed. She believes that she's missed the magical blessing that is typically passed down to the women in her family from each matriarch who passes, but soon learns that the boy she got into the accident with received the blessing instead, and she realizes she must reconnect with him if there's any hope of retrieving it.

The Most Anticipated YA Reads of April
Veteran author J.C. Cervantes (The Storm Runner series) makes her YA romance debut with this heartwarming tale of love, family, and magic. Ava Granados is the most recent beneficiary of a magical blessing that's been passed down to the women in her family for generations. But something's a bit off with the last transmission. With her deceased Nana acting as a kind of spirit guide, Ava must overcome her own fears and reach out to a mysterious boy….

12 YA Books We Can't Wait to Read This Year
J.C. Cervantes' YA debut, Flirting With Fate, is a heartfelt story about family and finding love. Ava Grandados can't believe she was late to her nana's deathbed, a delay that happened because of a flash flood and minor car accident with a mysterious boy. It turns out that boy may have received a magical blessing from Ava's nana—the one that Ava was supposed to receive. Ava befriends the boy in an attempt to set things right and receive her share of family magic.

40 Highly Anticipated YA Books Releasing In The First Half of 2022
For generations, blessings have been passed to the women in Ava's family upon death. But Ava's path is not so simple — a flash flood and a fender bender involving a mysterious boy meant that she missed her Nana's blessing by seconds. When a ghostly Nana tells Ava that her blessing was given, and Nana can't rest until things are set right, Ava sets out on a mission. Because Nana's gift missed Ava, and landed with the boy from the storm…and now Ava has to get it back. If you love contemporary romance and magic, you need to preorder this one.

26 New Romance Romance Novels You'll Love This Year
The women in Ava Granados' family have passed down magic for generations, but when it comes time for Ava to receive it, she's stuck in a car accident with a mystery boy. Nana's blessing to Ava is accidentally given to the boy instead, and in order to get her share of the magic back, Ava must befriend him. For guarded Ava, she worries this may end with her getting hurt and wonders if it's worth the risk.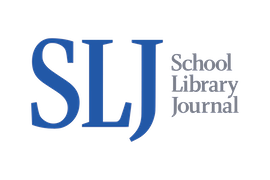 Seven Not-To-Miss 2022 YA Books With Latinx Protagonists
The best-selling author of the middle grade "The Storm Runner" series, makes her YA debut with this fantastical novel about love and fate. Ava Granados's Nana is at the brink of death, and Ava is trying desperately to reach her and receive the blessing that has been passed down in her family from generation to generation. Ava doesn't make it in time, but soon her Nana's ghost appears, revealing that she did send Ava a blessing—but it landed on someone else. Now, the protagonist has to get close to the young man who carries her blessing, and in doing so, open up her carefully guarded heart.

Telling Our Stories: When Mexican Folklore and Oral Tradition Meet Sci-Fi
"Magical realism is so integral to Mexican culture, most don't question its magic or mysticism." An example of this J.C. grew up with was the idea that there is a deep well of power passed down through women in her family from one generation to the next. This idea is woven into her upcoming YA book Flirting with Fate (April 2022) where women can pass blessings to their descendants on their deathbed. J.C. says she has no doubt that, "this idea that death is sacred opens a door to the enigmatic. And this comes from Mexican culture where death is celebrated differently."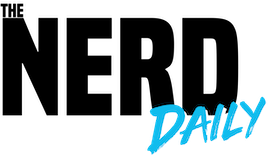 72 Upcoming YA Book Releases To Add To Your TBR
Jane the Virgin meets The Sisterhood of the Traveling Pants in New York Times bestselling author J.C. Cervantes's charming, romantic YA debut.

The Most-Anticipated 2022 YA Book Releases
A flash flood that leads to a ghostly quest and eventually a romance sounds like the coziest early spring book. Jane the Virginmeets The Sisterhood of the Traveling Pantsin New York Times bestselling author J. C. Cervantes's charming, romantic YA novel about fateful encounters and the lengths we'll go for family … and love.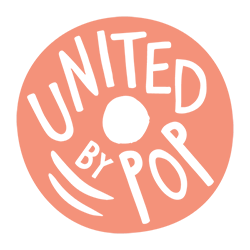 60+ Anticipated 2022 YA Releases From January to June
2022 has arrived and it's on a mission to empty our bank accounts and fill our already overflowing TBR's. With YA stories of axe wielding huntswomen, figure skaters, reality TV stars, time travelling monsters, boy bands, aspiring journalists, rival foodies, scrabble champions, mermaids and more coming our way from January to June, it's time to get yourselves and shelves ready for another epic reading year…

39 New Release Kids' Books for Spring 2022 to Love
Are you looking for New Kids' Books for Spring 2022? This list of upcoming books has some that we are most looking froward to reading. The post is divided by age so you can look for new release books for babies, picture books, early readers, chapter books, middle grade, and YA books from March 2022- May 2022.
From new authors to favorites, this spring has some fantastic new books that we cannot wait to read.

Cervantes Closes Double at Auction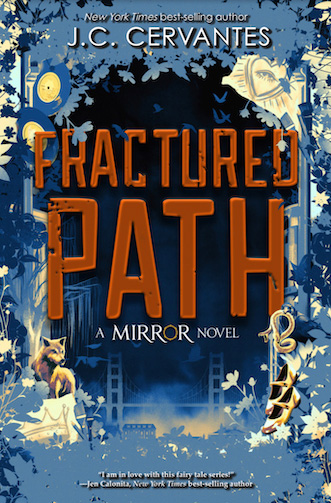 fractured path
book 3 in the mirror quartet
A magical heirloom—a devastating curse—follow one family over several generations.
1965—San Francisco, California
The 1960s are bursting with music and movement and love in San Francisco, perfect for a budding artist like Blake. Unfortunately, she feels barred from the art world by both her gender and her multi-racial heritage, making it tough to land an internship that could put her on the map. That, plus the fact that Blake's family has been notoriously riddled with bad luck, makes her feel like she can't catch a break. Things only get worse when Blake starts to have ominous, confusing visions that grow stronger and more frequent, prompting Blake's aunt and uncle to tell her about a long-lost family heirloom that could be the key to everything. Fueled by the ambiguous clues in her visions, Blake sets out on a journey through the city to retrieve her ancestors' legendary mirror. But Blake is not the only one looking for it. Soon she must attempt to unleash her own dormant powers . . . or else risk all she holds dear.
Praise for The Fractured Path

A thrilling–and occasionally chilling–tale of legacy and magic."
– Roshani Chokshi, New York Times bestselling author of The Gilded Wolves trilogy

Pure magic!" – Jen Calonita, New York Times bestselling author
Press for Fractured Path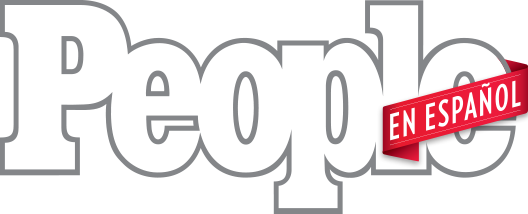 J.C. Cervantes on "Why Fractured Path's story "Demanded to Be Told"
The New York Times best-selling author discusses what it was like working alongside Disney on the third novel under its The Mirror mythos.

Disney to Debut Multiple-Author YA Series
Disney Hyperion reveals today its fall launch of The Mirror, a young adult fairy tale series featuring a quartet of authors, locales, and historical eras. Centering on an intricate family curse—and a magical mirror—the multi-generational series starts up in October with Julie C. Dao's Broken Wish, set in 1800s Germany. Following a nine-month publishing plan, The Mirror will continue with Shattered Midnight by Dhonielle Clayton (July 2021), unfolding in 1920s New Orleans; Fractured Path by J.C. Cervantes (Apr. 2022), which transports readers to San Francisco in the 1960s; and L.L. McKinney's Splintered Magic (Jan. 2023), set in New York City during the early 2000s.
Stay tuned for some of my new projects:
Sign up for the mailing list